---
PHONE-IN ORDERS CREDIT CARD ONLY/ ÓRDENES POR TELÉFONO SÓLO CON TARJETA DE CRÉDITO
UNIVERSITY PLACE NOT INCLUDED IN PRICING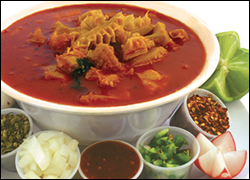 MENUDO $11.90
A spicy tripe stew. Add oregano, onions, crushed peppers, fresh Serrano or Jalapeño peppers, salsa and lime juice to your liking. Served with warm handmade tortillas.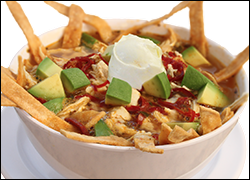 SOPA DE TORTILLA $6.54
Our own recipe includes shredded chicken, tortilla chips and spices in a delicious chicken broth. Topped with diced avocado and garnished with freshly fried tortilla chips and salsa. Includes Sour Cream on Top.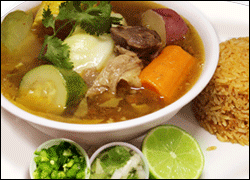 CALDO DE RES $11.90
This traditional Mexican stew is cooked with generous tender pieces of beef, zucchini, chayote, carrots, potatoes, cilantro and other spices. Served with rice and warm handmade tortillas.
---
Warning: Consumption of raw or under cooked seafood, meat, eggs may increase your risk of food borne illness.
Note: We reserve the right to modify prices without previous warning. Prices in thie website may may not reflect current pricing.
Nota: Nos Reservamos el derecho a cambiar precios sin previo aviso. Los precios en este website podrían no reflejar los precios actuales.