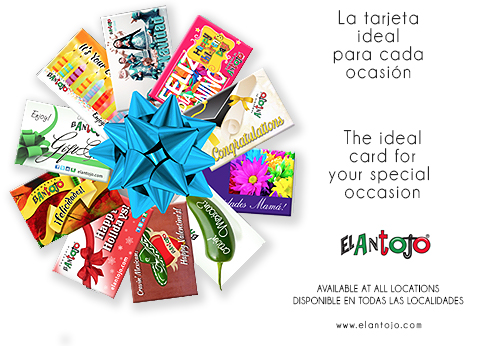 GIVE AN ANTOJO GIFT CARD AND MAKE SOMEBODY REALLY, REALLY HAPPY!
We've got a perfect Card just for you and for your special ocassion. Graduations, Birthdays, Christmas, Valentines, Cinco de Mayo, perfect for I wish I was there gatherings with friends and family, and many more! Gift the gift that will make popuar among friends and family, an Antojo Gift Card.


Stop by any of our locations and choose your card. Online purchase is not available at this time but contact us here if you need more information on how to purchase if not in the area.